Join Patti C. in signing this petition.
To:

Department of Defense, EPA and Hawaii Department of Health
OPPOSE reuse/repurposing of leaking O'ahu Red Hill Fuel Tanks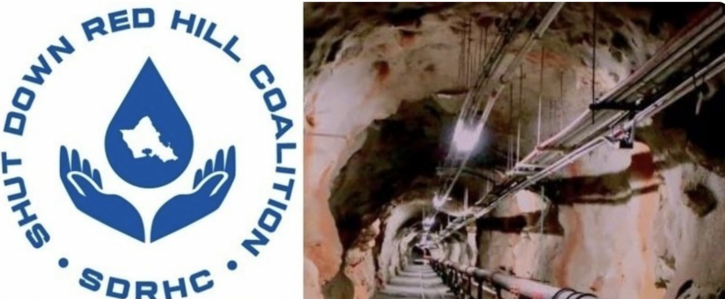 Petition Text
The Shut Down Red Hill Coalition (SDRHC) opposes any reuse and repurposing of the entire Red Hill Bulk Fuel Storage Facility. We would like to remind Nakupuna Companies, the entity contracted for $500,000 by the US Navy to conduct a public survey on repurposing plans, that closure plans must not include "reuse" and "repurpose" options. There is no substitute for pure water and there are no safe options to reuse or repurpose dilapidated fuel tanks a mere 100 feet above Oʻahu's sole source aquifer.
Why is this important?
Since the 2014 spill of 27,000 gallons of fuel at Kapūkakī, an area widely known as Red Hill, the community has consistently demanded the entire Facility be shut down, immediately and safely defueled, and decommissioned. "Decommission" means to permanently stop using a facility, dismantle its functions, and decontaminate it to make it safe. As such, the "reuse" or "repurposing" of the Fuel Facility at Red Hill is non-negotiable.
Furthermore, the SDRHC does not believe Nakupuna's survey tools are an honest or sufficient process for accountability, justice, and remediation to heal the systemic abuse the military continues to exert over Kapūkakī. We believe that Nakupuna's set of surveys is deeply troubling, as it assumes safe reuse of the tanks is technically possible and supplies users' information to the Navy, the perpetrator of spreading the poison.
Lastly, rather than pay Nakupuna $500,000 to implement two useless surveys, we urge the Navy to utilize their vast resources to fulfill the community's demand for nearly a decade: DECOMMISSION the entire Red Hill Bulk Fuel Storage Facility FOREVER.
Heeding the demands of the community, the Shut Down Red Hill Coalition's subcommittee on neighborhood boards continues the important work of galvanizing grassroots support for the Shut Down Red Hill resolution, a resolution that has been passed by 31/33 neighborhood boards throughout the City and County of Honolulu's neighborhood board system. Noting the island-wide support in opposition to reusing or repurposing the tanks, in the coming months the SDRHC is hopeful that this resolution will be the first resolution in the history of Oʻahu's neighborhood boards to fully support a single resolution.