To:

Congressman Jared Huffman
Demand Rep. Huffman Support Human Rights for Palestinian Children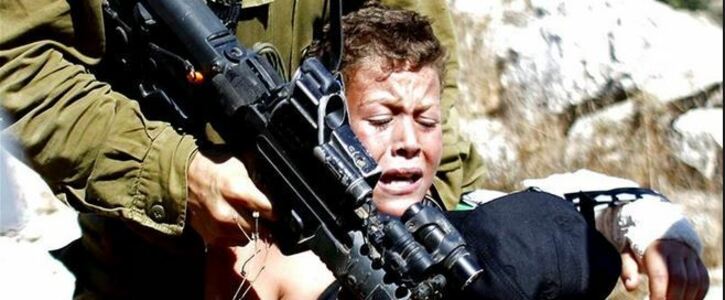 Petition Text
We demand that Congressman Huffman cosponsor HR 4391, The Promoting Human Rights by Ending Israeli Military Detention of Palestinian Children Act.
Why is this important?
Your Congressional district has a strong tradition of being supportive of human rights and the dignity of all. Introduced by Rep. Betty McCollum in November of last year, this important bill is needed to ensure that US taxpayer money is not used by Israel to commit human rights abuses against Palestinian children under military occupation.
According to Defense for Children International-Palestine, Israel is the only country in the world to systematically detain and imprison children through a separate-and-unequal military court system. These courts convict Palestinians in 99.74 percent of cases, according to the Israeli newspaper Haaretz.
Palestinian children are also systematically ill-treated by Israeli forces during and after their arrest. They suffer "beatings, long-term handcuffing, threats, intimidation, and solitary confinement," which in some cases amount to "torture," according to the Department of State.
This bill would prohibit any US assistance appropriated to Israel being used to support the military detention, interrogation, abuse, or ill-treatment of Palestinian children in violation of international law.
The United States gives Israel more than $3 billion in military aid each year. The least we can do is to ensure that this money is not going to support Israel's human rights abuses of Palestinian children.
Your action on this bill has become very urgent. Israel is using massive military force against unarmed protesters in Gaza, killing dozens, terribly wounding hundreds. Clearly identified members of the press have been murdered or wounded by the Israeli military. Children have been killed or wounded. The Israeli military admits "we know where every bullet landed".
Now is not the time for empty platitudes of concern. We demand accountability for US aid to Israel.

I strongly urge you to join Bay Area representatives Barbara Lee, Jackie Speier, Ro Khanna, and Anna Eshoo and cosponsor this bill. I look forward to hearing back from you on this matter.
How it will be delivered
We will deliver these signatures in person to Congressman Huffman's office.