To:

His Majesty Hamad Bin Isa Al Khalifa,
Free Hassan Mushaima!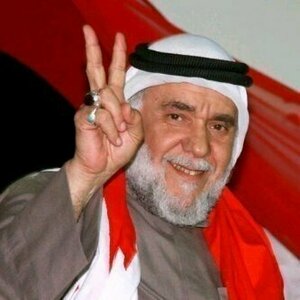 Petition Text
Americans for Democracy and Human Rights in Bahrain (ADHRB) calls for the immediate and unconditional release of Hassan Mushaima.
Why is this important?
Hassan Mushaima, a political activist, founder of the Movement for Freedom and Democracy and a well-known voice critical of King Hamad, has been arrested for his involvement in peaceful protests of the Bahreini Arab Spring. Hassan, an elderly man with cancer, is serving a life sentence in Jau Prison. He was officially arrested on charges of attempting to subvert the government. Dozens of human rights defenders and protesters have been arrested along with him, and are now serving an unjust sentence, deprived of contact with their families and forced to wear chains on their feet if they claim their right to access appropriate medical care. Hassan's arrest, a clear attempt to silence him, makes it all the more necessary and urgent to investigate his case and secure his release.