To:

United Nations
Petition Supporting the UN's International Inquiry re Kashmir Human Rights Violations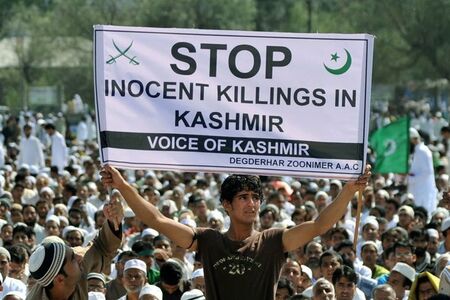 Petition Text
Proceed with the June 14 2018 International Inquiry Recommendations ...
United Nations
Attn: António Guterres, Secretary General
Dear Mr. Guterres:
As a concerned American and a lover of human rights for the voiceless and violated, I want to commend the Zeid Ra'ad al-Hussein and United Nations for releasing this brave and truthful account of what the people of Kashmir endure, and have endured, for 70 years. This letter serves as a request that the United Nations continue to serve the voiceless victims of occupation and oppression in Kashmir by further investigating and nonviolently ending the gross human rights abuses committed upon the people of Kashmir.
As with many occupations that have been ongoing, the powerful countries have more of a voice than those who are occupied and it is the duty of the United Nations to ensure that the voices of the violated are heard, honored and restored, as much as possible, in a nonviolent way. The arguments of the oppressor always make it sound very complicated and, in fact, the history of Kashmir is complex. That said, there is an immediate imperative that the United Nations protect the Kashmiri people and nonviolently intervene on their behalf. A bully will always be a bully. It is the noble that give the silenced a voice and their own right to self-determination, be it the recommended plebiscite of yesteryear or a current hybrid solution mapped out by the great people of Kashmir. The solution for peace exists now and furthering our understanding of both the problems and solutions saves lives and limits suffering.
Thank you for your consideration. I sincerely hope your brave efforts continue so that the people of Kashmir can live in peace and dignity. Time is of the essence. Every moment counts. Thank you.
Peace, Healing and Hope,
Why is this important?
Nonviolent intervention and inquiry on behalf of the Kashmir people is needed because of the daily escalation of violence by occupation forces. The loop of violence will continue and escalate without representation of the people of Kashmir.
How it will be delivered
Email to the United Nations