To:

Michigan Attorney General-Conviction Integrity Unit, Michigan Department of Corrections, Michigan Attorney General Dana Nessel, Governor of Michigan Gretchen Whitmer, Lieutenant Governor of Michigan Garlin Gilchrist II
Release Steven Hibbler From A Life Prison Sentence Due To An Unfair Prosecution Immediately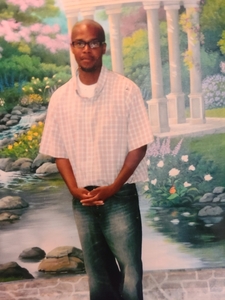 Petition Text
We call on the Michigan Department of Corrections, Michigan Attorney General Dana Nessel, Governor of Michigan Gretchen Whitmer, Lieutenant Governors of Michigan Garlin Gilchrist II, to immediately release Steven Hibbler from serving a life sentence due to an unfair trial.
Why is this important?
Steven Hibbler, has been serving a life sentence in the Michigan Department Of Corrections since 1995 for a shooting he did not commit. Although an affidavit and testimony under oath from a person involved in the shooting pointed to Steven's innocence, he was convicted of this crime and has been denied a retrial due to the justice system's failures.
These failures include but are not limited to:
* The first day of trial it was brought to the court's attention by an anonymous caller that one of the jurors knew the family and had a potential relationship with the deceased's daughter. Yet the judge never questioned the juror and allowed him to stay on the jury.
* During the trial, the prosecutor openly admitted to the judge that, while they had a theory that Steven shot the deceased, they did not know whose shots caused the death.
*Both Steven's trial attorney and appellate attorney admitted their ineffectiveness when it came to Steven's case and conceded that they made "mistakes" that could have affected the outcome of Steven's legal proceedings.
Now, after two and a half decades, there has been a new development in Steven's case that brings about renewed hope. We have learned of exculpatory evidence that the prosecutor intentionally withheld from Steven's attorneys in a desperate effort to railroad Steven. The prosecutor who handled Steven's trial had knowledge that the key eyewitness in his case had previously testified to seeing and knowing the name of the person who shot and killed the deceased. The person he named was not Steven.
Fortunately, this new information is currently being reviewed by the Michigan Attorney General's Conviction Integrity Unit, which has the power to investigate and reverse this wrongful conviction.
While under the knee of injustice, Steven has managed to completely transform his life. He is currently pursuing a bachelor's degree in sociology and has also collaborated with The Yale School of Art. He is a published poet and an accomplished artist whose artwork has appeared in the October 2019 edition of The Harper's Magazine as well as several art exhibits and installations. Steven is a member of The Michigan Theory Group, an Inside Out Prison Exchange Program alumni group that trains professors and instructors from around the world in critical pedagogy. He is also a co-creator and facilitator of the Inside Out Theory Group's Restorative Justice curriculum and program.
Over the years, Steven has developed the core belief that we are all interconnected as human beings and can change the world around us by doing one good deed at a time.
Steven Hibbler needs your help to affirm his innocence. After twenty-five years of wrongful imprisonment, he deserves immediate justice. Please sign this petition to encourage the CIU to thoroughly investigate his case. Please also get in touch with the Michigan Attorney General Dana Nessel at:
Email - [email protected]
Phone: 517-335-7622
Fax: 517-335-7644
or send direct mail to:
G. Mennen Williams Building
525 W. Ottawa Street
P.O. Box 30212
Lansing, MI 48909
Detroit Office
Cadillac Place, 10th Floor
3030 W. Grand Blvd., Ste 10-200
Detroit, MI 48202
Phone: 313-456-0240
Fax: 313-456-0243
In addition please send emails and make phone calls to the following state representatives:
Governor - Gretchen Whitmer
General Telephone Number: 517-373-3400
Opinion Telephone: 517-335-7858
Fax: 517-335-6863
Email: [email protected]
Address:
State Capitol
P.O. Box 30013
Lansing, MI 48909
Lt. Governor - Garlin Gilchrist II
Phone: 517-373-6800
Attorney General - Dana Nessel
Phone: 517-373-1110
Address:
G. Mennen Williams Building 7th Floor
525 W. Ottawa St.,
Lansing, MI 48933
Email: [email protected]
Legislators/Senators - Senator Aric Nesbitt - District 26
Phone: 1-866-305-2120
Address for all Senators:
Michigan Senate
State Capitol Building
Box 30036
Lansing, MI 48909
United States Congressman - Justin Amash
Phone: 616-451-8383
Address:
110 Michigan NW #460
Grand Rapids, MI 49503
State House Representative - Steven Johnson -72nd District
Phone: 517-373-0840
Email: [email protected]
State Information Center at 517-373-1837
Please send an email to [email protected] for additional information.