To:

Regents, University of California
STOP the University of California from Banning Criticism of Israel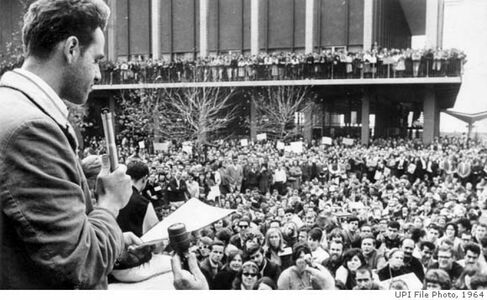 Petition Text
We, champions of the First Amendment, urge you to preserve the University of California's 1960s legacy as a bastion of free speech and robust political debate.
In this spirit, we ask you refrain from adopting a policy statement[1] to censor political speech by threatening to expel or suspend students critical of Israel.
We understand that after student senators at 7 of the 9 University of California campuses passed resolutions calling for the University to divest from corporations profiting off of the Israeli occupation of Palestine, some students campaigned for harsh restrictions on political speech. They demanded you, the Regents, pass a resolution adopting a State Department document defining anti-Semitism as denying Israel's right to exist – and to expel or suspend students who dared to challenge the establishment of a Jewish homeland on Palestinian territory.

In a draft Statement of Principles[2], you refused to conflate criticism of Israel with anti-Semitism but still called for broad restrictions on intolerance. The LA Times[3] editorial board said your statement failed the free-speech test.

Even so, student lobbyists and Israeli lobby organizations pressured you to form a new committee to revisit the State Department's definition of anti-Semitism in order to further restrict political speech.

While we, the petitioners, denounce racism and bigotry against Jews, Muslims, and any and all ethnicities, religions, and gender identities, we also recognize that California already has laws[4] on the books against hate crimes and hate speech that carries an implicit threat. We do not need a duplicative policy statement or an unconstitutional Statement of Principles designed to silence voices that question the status quo.

We, instead, want the great University of California to not only embrace ethnic diversity, but also intellectual diversity, for dissent is the lifeblood of democracy.

Protect political speech. Do not censor it.
Why is this important?
If the University of California can censor political debate on Israel, what is to stop it from restricting all political debate? A threat to free speech at the University of California is a threat to free speech everywhere.
[1] UC goes back to the drawing board on controversial revamp of free-speech policy, LA Times, 9/17/2015
[2] The Regents Of The University Of California's Statement Of Principles Against Intolerance, University of California Regents, 9/17/2015
[3] Editorial: UC's new 'Principles Against Intolerance' fail free-speech test, LA Times, 9/16/2015
[4] California's Civil and Criminal Laws Pertaining to Hate Crimes, State of California Department of Justice, Office of the Attorney General
How it will be delivered
Via email; also in person at a meeting of the Regents of the University of California