To:

US. Senate and House
Audit the Federal Reserve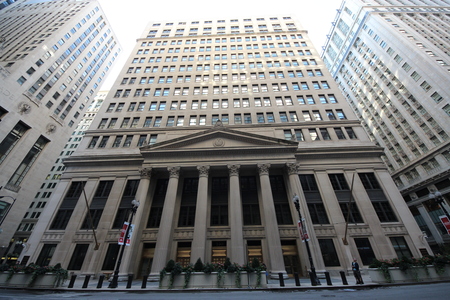 Petition Text
Introduce and support a concise, clearly worded bill that would require a complete, independent, continuing audit of ALL Federal Reserve Board financial transactions and operations.
Why is this important?
For too long (over a century) the Federal Reserve Board has been shielded legally from disclosing its financial dealings to "We the People", yet it has sweeping power to tax US citizens and to spend such income in any fashion that it desires, including bailout of "too-big-to-fail" banks, financing its favorite major corporations and "rescuing" other national currencies.
Additionally, the Federal Reserve has printed trillions of dollars to intentionally inflate our currency, making our hard-earned money worth less, while it destroys savings and retirement funds. This deliberate attack on middle income Americans continues because Congress also benefits from the availability to "loose money", enabling them to fund pork-barrel projects and thus ensuring their re-election.
Although the name "Federal Reserve" appears to give it the appearance of being a real Federal Agency, it is truly NOT a Federal agency, but is a BANKING CARTEL, given a misleading name so as to deceive the American people.
Currently, Janet Yellen, the head of the Federal Reserve Board, is leading a campaign aimed at Congress to block any legislation which would require the Federal Reserve to become transparent in its operations. Criminals prefer to operate in secrecy. Truly the Federal Reserve is the largest Ponzi scheme ever devised ... defrauding US citizens of not millions or even billions of dollars, but multiple TRILLIONS of dollars!
If Congress will pass a bill that requires a full, publicly available audit of Federal Reserve operations and financial dealings, then the result will be immediate outrage by American citizens at the Fed's massive plunder of our financial system. Once aware, our outage will bring swift reform to the banking industry and likely result in many criminal prosecutions.
The House of Representatives has already passed legislation which would require a full audit of the Fed. However, both Republican and Democrat Senators continually kill such bills.
Your support of this petition can finally bring an end to the massive looting of our economy by the 1% !!!!