To:

Dr. Raúl Torres Kirmser – Minister-President, Paraguay Supreme Court of Justice
Stop Retaliatory Prosecution of Catholic Charity Whistleblower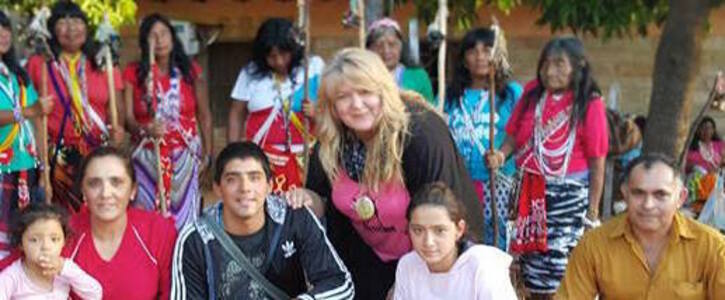 Petition Text
We are urging you to stop the retaliatory prosecution of whistleblower Brigitte Fuzellier. Yet again, Ms. Fuzellier has been banned from leaving Paraguay and faces imprisonment due to highly questionable criminal charges brought by Kolping International.
This is the latest act of revenge in Kolping's 9-year retaliation campaign against Ms. Fuzellier, who uncovered financial misconduct and other wrongdoing within Kolping's Paraguayan operations in 2010. She was merely doing the job Kolping hired her to do: to straighten out Kolping's project management and finances in Paraguay.
Rather than thank her for cleaning up the organization, Kolping – a Catholic-affiliated charity – has humiliated her publicly, made false accusations, and filed several transparently phony criminal charges against her. As a result, she has lost her business, suffered massive financial losses, been banned from traveling, and has suffered permanent damage to her reputation.
That a Catholic organization could orchestrate a ceaseless campaign of revenge against a single individual is beyond anyone's imagine. This story, limited to local media for many years, is quickly becoming an international scandal that is reflecting badly on Paraguay's image and questioning its ability to maintain the rule of law.
These latest, bogus charges against Brigitte Fuzellier must be dropped promptly.
Why is this important?
Brigitte Fuzellier is a well-known charity leader and community worker who has lived in Paraguay since 1987. Kolping International hired Ms. Fuzellier, a German citizen, to run its operations in Paraguay and clean up its financial situation. Kolping is a large Catholic charity based in Cologne, Germany, that receives millions of dollars in public funds each year.
Fuzellier discovered widespread and well-documented misconduct and degeneracy within Kolping's operations in Paraguay. Rather than being used as a school, a Kolping building funded by German taxpayer money was being used as a brothel. An entire soccer team is said to have availed itself of the services in the Casa de Citas ("House of Appointments"), according to the German magazine Der Spiegel. Customers enjoyed beer and liquor before going upstairs, which was stocked with beds – "a true orgy."
After reviewing Kolping's finances, Fuzellier discovered that a large chunk of €1.4 million in German and EU public funds did not go toward its intended purposes. Only after a series of investigations did Kolping repay €241,000 to the German government, according to media reports.
Fuzellier has piles of documents and other evidence about many other episodes and irregularities in Paraguay. She has signed bank checks and other evidence that she says proves vast misspending of EU funds. A probe by the EU's anti-fraud office, OLAF, ended without explanation, says Fuzellier. She said a bakery worker was killed when he fell headlong into a poorly-made, makeshift production machine.
Kolping fired her in 2010 and began an unabated retaliation campaign that has included public humiliation, smearing her reputation throughout her community, filing a series of dubious criminal charges, and using questionable legal tactics to limit her ability to travel. Fuzellier was convicted and only spared from prison after an international campaign raised €30,000 so she could pay a fine.
As another dubious case dragged on for more than four years, she was banned from leaving Paraguay. This virtually put an end to her Eco-Loofah business, which employed hundreds of local people including members of the indigenous Macá Tribe.
Now, people associated with Kolping are at it again. In December 2018 Fuzellier was re-charged with allegations of which she already has been cleared – raising questions of double jeopardy. Once again, she has been banned from leaving the country.
We are rallying international support for Brigitte Fuzellier, including seeking prompt intervention by the Inter-American Commission on Human Rights at the Organization of American States.
How it will be delivered
This petition will be sent directly to Dr. Raúl Torres Kirmser, Minister-President of Paraguay's Supreme Court of Justice. It also will be promoted in the Paraguayan media.