To:

Academic Institutions
Academic Institutions Must Defend Free Speech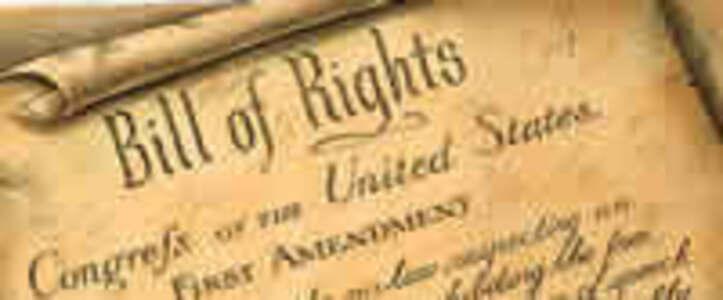 Petition Text
Statement issued by the International Committee for Peace, Justice and Dignity:
We, the undersigned, oppose the coordinated campaign to deny academics their free speech rights due to their defense of Palestinian rights and criticism of the policies and practices of the state of Israel. Temple University in Philadelphia, USA and the University of Sydney, Australia have been under great pressure to fire, respectively, Marc Lamont Hill and Tim Anderson, both senior academics at their institutions, for these reasons. Steven Salaita and Norman Finkelstein have already had their careers destroyed by such attacks. Hatem Bazian, Ahlam Muhtaseb, William Robinson, Rabab Abdulhadi and others have also been threatened.
The ostensible justification for such action is commonly known as the "Palestinian exception" to the principle of free speech. One may freely criticize and disrespect governments – including one's own – religions, political beliefs, personal appearance and nearly everything else except the actions and policies of the state of Israel. Those who dare to do so will become the focus of well-financed and professionally run campaigns to silence and/or destroy them and their careers.
We recognize that much of the free speech that occurs in academic and other environments will offend some individuals and groups. However, as has been said many times before, the answer to free speech that some may find objectionable is more free speech, not less. We therefore call upon all academic institutions, their faculty and students, as well as the public at large, to resist such bullying tactics and defend the free speech principles upon which they and all free societies and their institutions are founded.
Signed,
Abbas Ali
Abbas Hamideh
Abby Martin
Abe Hayeem
Adam Kossoff
Adrian Grima
Ahlam Muhtaseb
Ajamu Baraka
Alice Walker
Alicia Jrapko
Alison Weir
Amal Wahdan
Amani Barakat
Anat Matar
Andrea Balduzzi
Anthony Gonzales
Anthony Hall
Avi Shlaim
Barbara Erickson
Ben Norton
Bernard Regan
Blake Alcott
Brian Winston
Burhan Ghanayem
Carlos Latuff
Carlos Prieto Del Campo
Charlotte Kates
Cynthia McKinney
Dan Kovalik
Daniel Boyarin
David Heap
David Klein
Debra Zimmerman
Derek Summerfield
Diana Carminati
Diana Johnstone
Dina Matar
Dorothy Reik
Estee Chandler
Eva Bartlett
Ewa Jasiewicz
Francesco Orilia
Franco Camandona
Gayle McLaughlin
George Bisharat
George Galloway
George Paizis
Gerry Condon
Ghada Karmi
Glen Ford
Graham Dawson
Greg Dropkin
Hagit Borer
Hagop Kevorkian
Haim Bresheeth
Hala Allabadi
Hamid Dabashi
Hassan Fouda
Hatem Bazian
Herman De Ley
Hisham Ahmed
Iain Atack
Iain Chalmers
Ilan Pappe
Jackelyn Mariano
James Abourezk
James Bowen
James Early
Jeff Halper
Jenny Tonge
Jill Stein
Joe Catron
Joe Lauria
Joe Lombardo
Joe Meadors
John Adams
John Erickson
Jonathan Cook
Jonathan Rosenhead
Judith Bello
Judit Druks
Jules Townshend
Katie Miranda
Khalil Barhoum
Lamis Deek
Lara Kiswani
Laura U. Marks
Liana M. Allabadi
Lisa Rofel
Mairead Maguire
Marilyn Levin
Marina Carter
Marina Rui
Marjorie Cohn
Mark Braverman
Martin Kemp
Max Blumenthal
Medea Benjamin
Meron Rapoport
Michael Chanan
Michael Edwards
Michel Chossudovsky
Miriam Levin
Miriam Margolyes
Mnar Muhawesh
Mohammed Alatar
Mona Baker
Moshé Machover
Nadje Al-Ali
Naomi Foyle
Nathalie Grima
Netfa Freeman
Nira Yuval-Davis-Davis
Noam Chomsky
Norman Solomon
Ofra Lythe
Oren Cohen
Paul Larudee
Paola Manduca
Peter Ford
Peter Phillips
Phillip Giraldi
Phillip Weiss
Rachel Giora
Rashid Khalidi
Richard Falk
Richard Hudson
Richard Silverstein
Rick Sterling
Robert Trivers
Ronit Lentin
Rumy Hasan
Sabah Al-Mukhtar
Sai Englert
Sam Husseini
Sami Awad
Sami Ramadani
Sharmine Narwani
Shir Hever
Shohini Chaudhuri
Snehal Shingavi
Stefania Fortuna
Stephen Deutsch
Swee Ang
Tariq Ali
Ted Honderich
Terri Ginsberg
Thomas Gumbleton
Tim Anderson
Tom Hickey
Valerio Gennaro
William "Jimbo" Simmons
William I. Robinson
Zahra Billoo
Zuhair Sabbagh
Why is this important?
Academic institutions are restricting free speech, due mainly to organized pressure campaigns. This is destructive to academic activity and to free pursuit of ideas in the institutions and the wider societies which they serve.