To:

United States District Court for the Southern District of Florida
Was Darren Rainey Tortured and Killed by Prison Guards at Dade Correctional Institution in Florida?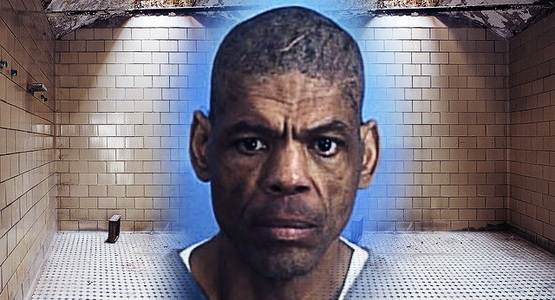 Petition Text
Sign this petition to the United States District Court for the Southern District of Florida to request an appeal for a comprehensive review of the evidence and verdict provided in Darren Rainey's case.
Why is this important?
On June 23, 2012, Darren Rainey, a mentally ill black man serving a two-year prison sentence for drug possession, was killed by four prison guards at Dade Correctional Institution in Florida.
The Florida correctional officers kept Darren Rainey locked in a shower for two consecutive hours with the water turned up to a scalding 160 degrees — even though Florida state law mandates 120 degrees as the highest available temperature allowed.
According to the assigned medical examiner, when Mr. Rainey was removed from the shower, his skin was falling off of his body. Darren Rainey entered the shower around 7:30 p.m. on June 23, 2012 and was pronounced dead around 10:00pm later that night. One prisoner said he heard Rainey screaming, begging to be let out. Another stated that he helped clean up chunks of Rainey's skin from the shower the following morning. Multiple inmates have revealed that the shower was used against them too, as a torture device.
Last week, Miami-Dade State Attorney Katherine Fernandez Rundle's office revealed that, after a five-year legal dispute, no charges will be filed against the four prison guards who allegedly tortured and killed Darren Rainey. In addition, the four accused guards will be allowed to keep their jobs as Florida correctional officers. Prosecutors concluded that Rainey's death was an "accident," stating that he died from a combination of factors, including health complications of his mental disorder, heart disease that had gone undiagnosed, and what they described as "confinement in a shower."
According to prosecutors, the medical examiner's report played a key role in their decision not to press charges against the four prison guards. The Miami-Dade prosecutor's office maintained that the DCI medical examiner report reveals no burns on Darren Rainey after discovering him in the shower, and that any deformed skin was a result of skin "slippage" from being in the shower for too long. When that same medical examiner's report was reviewed by investigators at HuffingtonPost, however, it was discovered that Britney Wilson, a licensed practical nurse at DCI, examined Rainey's body approximately 10 minutes after he was found, and noted "1st degree burns to 90% of his body." An additional medical examination conducted by Lt. Alexander Lopez, a firefighter and paramedic with Miami-Dade Fire Rescue, reported that Darren Rainey was found "with 2nd and 3rd degree burns on approximately 30 percent of his body."
This obvious cover-up is not just an attack on the neglected prisoner community — it is a blatant disregard for the families and communities of anyone who is black, poor, disabled, elderly, and/or lacking health-care and incarcerated. We should all be disturbed, not only by the horrific death of Darren Rainey, but by the failure of the state of Florida to protect him and hold those who are responsible accountable for their actions.
The four accused correctional officers are: Sgt. John Fan Fan, Officer Cornelius Thompson, Officer Ronald Clarke, Officer Edwina Williams.
Harold Hempstead, former prisoner at FCI, first reported Rainey's death and was a key witness in Darren Rainey's case.
http://www.miamiherald.com/opinion/op-ed/article140015793.html
Hot Water Temperature Laws: Anti-Scald Regulations (Florida) http://inspectapedia.com/plumbing/Hot_Water_Temperature_Laws.php#FL
The Miami-Dade State Attorney's Report on Darren Rainey's death.
https://cbsmiami.files.wordpress.com/2017/03/darrenraineyincustodydeathcloseoutmemo.pdf
Investigation of evidence conducted by HuffingtonPost
http://www.huffingtonpost.com/entry/darren-rainey-inmate-death-dade-correctional-institution_us_58d94c9fe4b03692bea82e1b?utm_medium=email&utm_campaign=Officials%20Ruled%20Inmates%20Boiling%20Death%20An%20Accident%20But%20Documents%20Show%20They%20Omitted%20Key%20Details&utm_content=Officials%20Ruled%20Inmates%20Boiling%20Death%20An%20Accident%20But%20Documents%20Show%20They%20Omitted%20Key%20Details+CID_8215adfc57846c1e7159b4870e1301a9&utm_source=Email%20marketing%20software&utm_term=Read%20More&ncid=newsltushpmgnews
Other Sources:
http://www.miamiherald.com/news/special-reports/florida-prisons/article56108525.html