To:

New York District Attorneys Michael E. McMahon and Daniel Donovan
Drop Charges Against Ramsey Orta, Videographer of Eric Garner's Killing by the NYPD.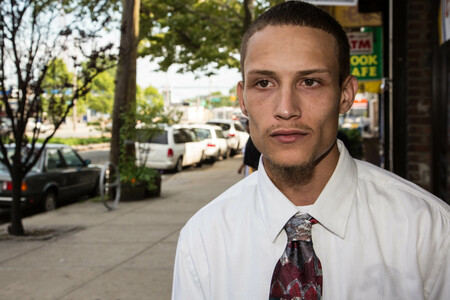 Petition Text
We ask you to drop all charges against New York hero Ramsey Orta, who filmed the killing of Eric Garner by NYPD.
Why is this important?
"What I saw that day was [the] NYPD murder my friend. [That's] what inspired me to take the video, because I have past videos of NYPD abusing their power with people I associate with." --Ramsey Orta
On July 17th, 2014, 22-year-old New York native Ramsey Orta recorded a video that shook the nation -- the killing of husband, father and street vendor Eric Garner by plainclothes Staten Island police officer, Daniel Pantaleo. The gruesome phone-recorded video, in which Eric Garner repeatedly pleads "Stop, I can't breathe" before losing consciousness, went viral in a matter of hours and helped spark the first wave of Black Lives Matter protests in major cities like NYC, Ferguson MO and Baltimore MD.
Currently, videographer Ramsey Orta awaits a four year-minimum sentence in Rikers Island for unrelated charges, which he describes as "retribution" and a "set -up" by the New York City Police Department for his involvement with the Eric Garner case. He must turn himself in by October 2016.
"Sometimes I regret just not minding my business, because it just put me in a messed-up predicament." --Ramsey Orta
Since the video recording of Eric Garner's death, Ramsey Orta has been arrested on three separate occasions. The first, for criminal possession of a handgun that he allegedly tried to give a 17-year-old, came a day after Garner's death was ruled a homicide by the city's medical examiner. Then, in February of 2015, Orta was arrested in a house raid, along with his girlfriend, brother, elderly mother. Orta was charged with multiple counts of heroin possession and distribution. Most recently, he was accused of selling MDMA to an undercover cop. A lab test later showed that the alleged MDMA was fake and the charges were reduced.
Throughout the entire process, Orta has maintained his innocence.
Ramsey Orta's case has gained nation-wide attention as a result of his widely publicized hunger-strike while in Rikers Prison. Ramsey claimed that his prison food contained rat poison, and for a month, refused to eat anything that did not come directly out of his commissary. Prison activists and Black Lives Matter supporters regularly sent food to his commissary and made financial donations that eventually led to his release by bond.
"I was in Rikers two separate times, one for 60 days and one for 30 days, I believe. And the 60-day stay was the time that I went on the hunger strike." --Ramsey Orta
Since his release, Ramsey Orta has helped to organize a grassroots nationwide initiative to hold law enforcement accountable for their actions: CopWatch. The CopWatch team has members all over the country from Staten Island to Compton, and their goal is to remain vigilant of law enforcement mistreatment and hold incompetent officers accountable for their abuse of power and authority in vulnerable communities.
"I think CopWatch is something good and something people can learn from. It can strengthen communities." --Ramsey Orta
While Eric Garner's family mourns his tragic death and Ramsey Orta's family prepares for his lengthy absence, NYPD police officer Daniel Pantaleo, Garner's killer, gets to keep both his badge and his freedom.
Ramsey Orta should not be punished for being a responsible citizen. He is a witness to police lethal force and should be protected under the law, not sentenced. Sign this petition to drop all charges against New York hero Ramsey Orta, who filmed the killing of Eric Garner by NYPD.