To:

President Joe Biden and Congress
President Biden, Close Guantanamo!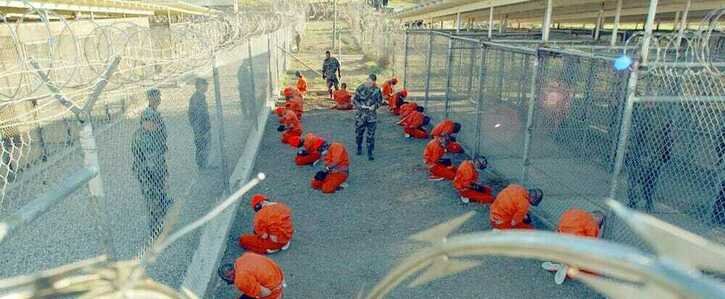 Petition Text
We, champions of human rights, ask President Biden and members of Congress to include funding in the $2 trillion jobs and infrastructure American Jobs Plan to close the notorious Guantanamo Bay Detention Camp.
We ask President Biden to immediately appoint a Special Envoy to oversee release and resettlement of the detainees never charged with a crime and for civil trials for the few who face charges. It is time to end the biased military tribunals.
Currently, 40 detainees remain in custody, despite the fact that several were cleared for release years ago. Of the original 780 detainees, 731 have been transferred, while nine died in custody and many were tortured. European Union members and the Organization of American States, along with Amnesty International and Human Rights Watch, have protested the legal status, lack of due process and physical condition of detainees at Guantánamo.
The cost of operating the facility is over $380 million per year for 40 prisoners.
In looking at the shameful history of torture at Guantanamo Bay military prison, we must also consider meaningful redress for the survivors.
Why is this important?
In February 2021, President Joe Biden's aides launched a formal review of the U.S. military prison at Guantanamo Bay. We ask that this process be sped up to close a shameful historical chapter marked by torture, sexual abuse, cruel and unusual punishment -- all of which have tainted U.S. standing at home and abroad.
Funding commitments in the American Rescue Plan would solidify the closure of the facility.
Reuters reported: "Aides involved in internal discussions are considering an executive action to be signed by Biden in coming weeks or months, signaling a new effort to remove what human rights advocates have called a stain on America's global image."
Asked whether Biden would shut the high-security prison located at the Guantanamo Naval Station by the time his presidency ends, White House spokeswoman Jen Psaki told reporters: "That certainly is our goal and our intention."