To:

Virginia Department of Corrections; Chief of VA Corrections Operations David Robinson
Release Kevin "Rashid" Johnson From Solitary Confinement Immediately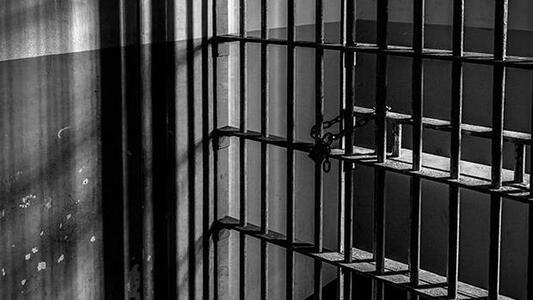 Petition Text
We call on the Virginia Department of Corrections to immediately release Kevin "Rashid" Johnson from solitary confinement and not to transfer him again out of state.
Why is this important?
Kevin "Rashid" Johnson has been a Virginia prisoner (#1007485) since 1990. During his imprisonment, he became a human rights advocate and a journalist. His journalistic work in particular exposes abuses by prison administration and staff. His related steps toward litigation have resulted in his being "interstate compacted" or transferred to prisons in different states.
Currently, Rashid is being held in solitary confinement with no legitimate security justification at Sussex I State Prison in Virginia. Between 2012 and June of 2018, Kevin "Rashid" Johnson was transferred to prisons in three other states (Oregon, Texas, and Florida) before being returned to Virginia. He was kept in solitary confinement in Texas and Florida, where he witnessed and suffered many acts of abuse by prison staff. All this, in reprisal for his political and journalistic activity.
Each state prison transfer has subjected Rashid to serious abuses -- including, while in northern Florida last January, being caged for over a week in a freezing cold cell without heat or a blanket. Over the years, Rashid has had his life threatened by corrections officers and has endured explicit, violent retaliation for exercising his First Amendment right of protected free speech. Rashid expects to be transferred again soon and fears being subjected to extreme isolation.
Kevin Rashid Johnson does not call for violence or illegal activity and has not been charged with anything of the kind during his imprisonment. He is not a threat to the Virginia Department of Corrections – he is an imprisoned journalist and human rights advocate – and should be released from solitary confinement immediately.
Solitary confinement has been increasingly recognized by courts and society as a form of torture. This punitive measure has been imposed on Kevin Johnson not because of any violent conduct on his part but because of his relentless exposure of abuses by prison officials, his willingness to challenge those abuses through the legal system, and his efforts to educate fellow prisoners and encourage them to challenge by peaceful means the unhealthy and humiliating conditions to which they are subjected.
Using solitary confinement as a tool to silence someone who exposes prison abuses and advocates for prison reform is a human rights abuse and unconstitutional.
We call for the immediate release of Kevin Johnson from solitary confinement and for the VADOC not to transfer him again out of state.