To:

Greg Abbott, Governor of Texas, and the Texas Board of Pardons and Paroles
#SaveChristopherYoung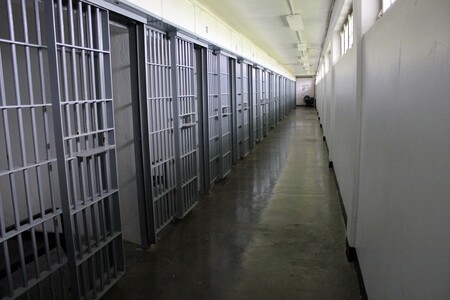 Petition Text
Christopher Young is on death row at the Polunsky Unit in Livingston, Texas. He has an execution date of July 17, 2018. We urge you to grant him clemency.
Why is this important?
In 2006, 21-year-old Christopher Young was sentenced to death for the 2004 murder of 55-year-old convenience store owner Hasmukhbhai "Hash" Patel. In his 12 years of incarceration, Chris has transformed himself into a thoughtful, peaceful man with a desire to help others. He has committed his final moments to sharing his story of transformation and asking for clemency from death. You can read/watch his story here: http://lawatthemargins.com/death-row-saved-my-life/
"I'm truly sorry for the crime I committed. There's nothing I can do to bring back Mr. Hash Patel. If I knew taking my life would do that, I'd volunteer for it without any complaints. But that's not going to do it. I can teach others to think about their actions. I'm sure I can stop something like this from happening again."
– 32-year-old Christopher Young, June 2018
Young's attorneys are challenging the conviction itself and seeking a new trial based on what they consider a violation of his rights under the "free exercise" clause of the First Amendment and "equal protection" clause of the 14th Amendment to the U.S. Constitution. Chris' lawyers claim that religious discrimination occurred during the jury selection process of his trial, and in 2016 over 500 religious leaders signed a statement saying he deserved a new trial.
"Unfortunately, the state court issued a ruling saying it is acceptable to exclude someone from serving as a juror in a death penalty trial merely because of the church that person belongs to," said David R. Dow, Young's attorney. "We hope the Supreme Court will agree to review the case and reaffirm that our Constitution and our nation's commitment to religious liberty means that an individual's membership in a church does not automatically disqualify that person from acting as a juror."
Sadly, the United States Supreme Court turned down Young's latest appeal in January 2018. In his final days, he seeks clemency.
The Texas Board of Pardons and Paroles has the power to recommend clemency. Together, we must send a strong message to the members of the board and to Texas Governor Greg Abbott (who can accept or reject the board's recommendation) that Chris deserves mercy. Take action today to save Christopher Young's life. Sign the petition.