To:

North Carolina Governor Pat McCrory, NC State Legislators
North Carolina Body Cam Law Breaches Trust and Transparency in Local Communities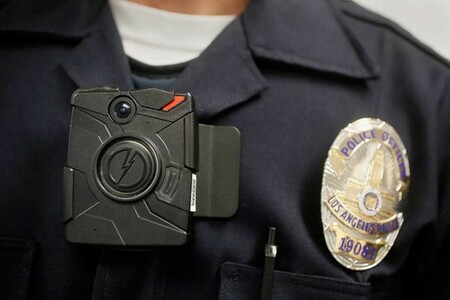 Petition Text
Evidence has proven that transparency is the best policy when dealing with community/law enforcement interactions. We ask you to revisit and revise House Bill 972, which restricts the disclosure of police dash/body camera video and audio to the public (including to the families of those affected) without a superior court order.
Why is this important?
Last month, North Carolina Governor Pat McCrory signed House Bill 972 into law, officially restricting public access to voice and video footage from police dash and body cameras.
The new law states that access to police camera footage is to be restricted to local police departments and court officials. According to the law, if anyone outside of that realm wants access to footage of community interactions with law enforcement via dash or body cam (including the families of those affected), they would need to obtain either approval from the local Police Department Chief or a superior court order from a state judge. Among other quirks, the law also includes the implementation of a "Blue Alert" signal, modeled after the commonly used "Amber Alert," used via smartphone to warn police officers about suspects who have harmed or killed cops.
In 2015, the Obama administration provided $20 million to local police departments across the country -- to be used strictly for police dash and body cameras, technologies of accountability requested by the ACLU and Black Lives Matter activists in the wake of protests against police brutality and the killings of Mike Brown, Freddie Gray, Walter Scott and more. In recent months, round-the-clock police surveillance has raised awareness about normalized acts of racial profiling and police brutality in local communities, and has forced law enforcement officers to be responsible with their power and accountable for their actions. The implementation of police body cams is arguably the greatest on-the-ground achievement of anti-police brutality groups like CopWatch and Black Lives Matter activists.
The purpose of police body cameras is to create trust and transparency between law enforcement officers and the communities in which they patrol. Citizens feel safer when they know that others are watching, or at least soon will be, if they were to be attacked, abused, or at worst, murdered. Law enforcement officers have relied on and credited the efficiency of body cameras as well, in cases where they were falsely accused of excessive force or police brutality and dash/body cameras proved their innocence. The transparency provided by body cameras has overall helped improve community relations with police officials.
North Carolina is not the only state to restrict body cam footage from public access. Florida, Oregon, Illinois, Georgia, South Carolina and a few other states have restrictions on police footage as well. What makes North Carolina's policy uniquely harsh, however, is its restriction of both video and sound from dash and body cameras, as opposed to other states that ban public access to police video footage but not sound recordings. The law is also novel in that it restricts footage access not just from the public, but also from the families of those affected.
The implementation of NC House Bill 972 is a bold act of anti-transparency by North Carolina legislators. NC's harsh law on dash and body cam access has serious implications and raises questions about why legislators are so adamant about "protecting" law enforcement officers from their own sound and video footage. It can take up to months to be granted a superior court order for the release of police sound and video footage -- leaving time and space for false accusations and possible illegal editing on behalf of officials. The passing of this legislation also raises a critical question in minority communities: If we can no longer rely on police footage as a defense or as evidence of innocence, should we be filming ourselves?
We have seen local communities' reaction to city officials withholding police camera footage, in cities like Charleston, SC and Chicago, IL. Most notably, we remember the killing of 16-year old Laquan McDonald, who was repeatedly shot 16 times while lying on the ground, as revealed by later-released camera footage. Chicago natives and residents protested for days in response to mayor Rahm Emanuel's deliberate withholding of the video.
NC Governor McCrory insists that recordings of police interactions with the community can "mislead and misinform the public...while work[ing] against police officers." On the other hand, members of local minority communities fear that without the immediate release of these recordings (to their families or otherwise), police officials have the ability to manipulate both their version of the story and any voice/video evidence. At the very least, police footage should be available to the families affected by the incident, and audio recordings should be available for public access, as it is in other anti-transparency states like Florida.
North Carolina's new body cam law is a direct blow to the efforts of BLM activists as well as to the trust of both citizens and police officers who relied on the immediate release of body cam footage to clear their name of media criticism. We must reverse this miscarriage of justice, sooner rather than later, before a domino effect begins to take place in surrounding states. The law goes into effect on October 1st, 2016.