To:

California Governor Jerry Brown
Close the Disgraceful California Rehabilitation Center in Riverside County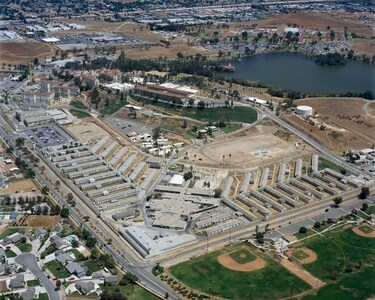 Petition Text
Shut down California Rehabilitation Center at Norco in Riverside County
Why is this important?
Sign this petition to ask California Governor Jerry Brown to shut down California Rehabilitation Center at Norco in Riverside County.
A recent report from the California State Department of Public Health revealed shocking conditions at CRC-Norco, a medium-security state prison.
This prison houses an astonishing 3,400 prisoners in unsafe and unsanitary conditions that include broken floor tiles, rat and cockroach infestations, and standing pools of water. With a population capacity of 2,491 people, the facility is both overcrowded and structurally neglected.
"CRC-Norco is dilapidated and unsafe…. We have known for years that this prison is in terrible shape," said California State Senator Loni Hancock.
In 2012, the California Department of Corrections and Rehabilitation publicly acknowledged the unsafe conditions at CRC-Norco and set forth a plan to close the facility by June 2016. One year later, however, prison administrators suspended the deadline, stating that a federal court order to ease crowding in California's already overcrowded prisons mandated the CDCR to keep the facility open until further notice. That decision was reaffirmed in January 2016 when Governor Brown released the CDCR budget proposal for the 2016-17 cycle, which reflected an extended continuation of operations at CRC-Norco.
It is unconscionable for Governor Brown and prison officials at the CDCR to continue to house incarcerated people at a facility that is publicly known to be infested with vermin and structurally unsafe. Keeping the prison open and operating creates a host of health and safety hazards for both the inmates and employees. In addition, it reflects an extraordinary disregard for the human rights of the 3,400 people who are forced to live at the overcrowded, decaying facility.
CRC-Norco should be shut down immediately.