To:

California Governor Jerry Brown
California Prisoners Bear the Brunt of Statewide Water Shortage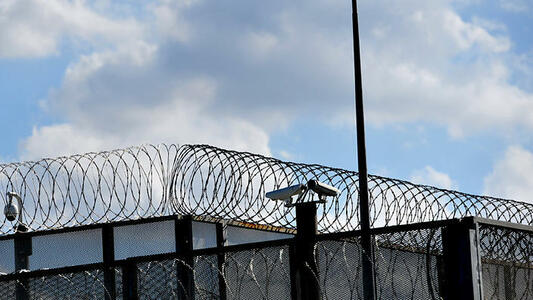 Petition Text
End all water conservation methods that violate the human rights of people in prison
Why is this important?
In the wake of the state's most severe drought in memory, California Governor Jerry Brown issued mandatory statewide water restrictions that require all public agencies to reduce their water consumption by 25 percent. Officials at the 34 prisons operated by the California Department of Corrections have responded by restricting inmates' showers, ability to flush their cells' toilets, and access to laundry services and clean clothes, according to interviews with inmates.
Showers are running only three days a week (Tuesday, Thursday, Saturday) for a total of four hours, providing a little over an hour for hundreds of prisoners to take turns bathing on shower days. Any prisoner caught in the showers for more than 5 minutes, washing clothes while showers are running, bird bathing or flushing the toilets in their assigned cell could face disciplinary action, including 30 days added to their prison sentence (CDC-115 Rules Violation Report).
Prison officials have been instructed to shut off water fountains, outdoor showers, and to stop hosing down sidewalks. As a result, California prisoners are denied water-breaks throughout the day and are refused the hygienic practice of washing off sweat after a workout. Women's prisons in particular have struggled with sanitary upkeep since the implementation of CDCR's water conservation program. Shower and toilet restrictions affect female prisoners on their menstrual cycles most directly.
CDCR's water conservation program began in 2006 with a pilot project to install flush-restricting valves on toilets at nearly one-third of all California adult institutions, resulting in a host of unsanitary conditions ranging from foul odor to overflowing toilets.
Water conservation methods have only grown more aggressive within the recent decade and California prisoners have borne the brunt of health and safety hazards associated with aggressive yet inadequate conservation planning. If California is serious about water conservation and water-use reduction in its prisons, state officials should consider developing policies that promote the depopulation of overcrowded state facilities -- starting with releasing disabled people, the elderly and non-violent offenders.
Reducing the numbers of people incarcerated unnecessarily could result in significant water savings and help to make the prison environment more adaptable and suitable for rehabilitation. Other methods of reducing water waste, without violating the human rights of the imprisoned, can include updating sinks, toilets, showers, and appliances with advanced water-saving fixtures.
Sign this petition to California Governor Jerry Brown asking him to immediately end all water conservation methods that violate the human rights of people in prison.
Sources:
http://www.latimes.com/local/political/la-me-ff-to-save-water-california-turns-off-prison-showers-20150709-story.html
https://www.vice.com/en_us/article/california-prisons-are-restricting-shower-and-toilet-use-to-fight-the-historic-drought-626
http://www.insidecdcr.ca.gov/2010/04/california-prisons-reduce-water-consumption/
http://www.inmate.com/prison-articles/california-prisoners-affected-by-drought.htm